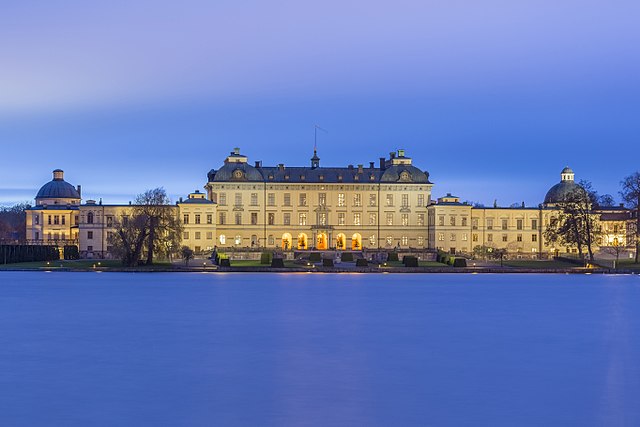 Swedish
Swedish is offered from Columbia University by Prof. Heli Sirviö.
Please note: Swedish levels alternate by year. Please see the Schedule page for this year's offering.
For more information please contact hs3026@columbia.edu .
Course Listings
Elementary Swedish

The elementary level of Swedish will introduce you to the Swedish language as it is used in Sweden today. You will also learn about aspects of contemporary Swedish culture, main events and figures in Sweden's history, and Swedish traditions. Upon the completion of the course, students who have attended class regularly, have submitted all assignments and taken all tests and quizzes should be able to: talk about themselves, families, interests, likes and dislikes, daily activities, education, professional interests and future plans in some detail; understand and participate in a simple conversation on everyday topics such as educational choices, subjects, plans for the weekend and the holidays, places to live, transportation, etc read and fully comprehend edited texts on familiar topics understand the main ideas and identify the underlying themes in original texts such as literary fiction, film, and newspaper articles write short essays on a familiar topic using the relevant vocabulary understand and utilize the information in a variety of authentic texts (e.g. menus, signs, train schedules, websites) carry out simple linguistic tasks that require speaking on the phone (e.g. setting up an appointment, asking questions about an announcement, talking to a friend) fill in forms requesting information, write letters, e-mails, notes, post cards, or messages providing simple information; provide basic information about Sweden including: Sweden's geography, its political system and political parties, educational system, etc. discuss and debate familiar topics recognize significant figures from Sweden's history and literary history use and understand basic vocabulary related to important aspects of contemporary Swedish culture and Swedish traditions and contemporary lifestyles in Sweden. pronounce Swedish well enough and produce Swedish with enough grammatical accuracy to be comprehensible to a Swedish speaker with experience in speaking with non-natives. Methodology The class will be taught in a communicative way. It will be conducted primarily, but not exclusively in Swedish. In-class activities and homework assignments will focus on developing speaking, reading, writing, listening skills and a basic understanding of Swedish culture through interaction. Authentic materials will be used whenever possible.
Intermediate Swedish
The aim of this course is to further develop the speaking, reading, writing, and listening skills you have acquired in the first-year Swedish courses and broaden your knowledge about the Swedish culture, geography and history.
The Intermediate course relies more in spoken communication through dialogue exercises and presentations, and book materials are used to deepen grammar and vocabulary knowledge that has been acquired in the Elementary course.
Topics emphasize contemporary Swedish life and cross cultural awareness.
In addition to the main textbook, also newspaper articles, shorter literary texts, films, and internet resources will be used. Intermediate class will be conducted almost exclusively in Swedish.
For class times and locations, please see the Schedule page.