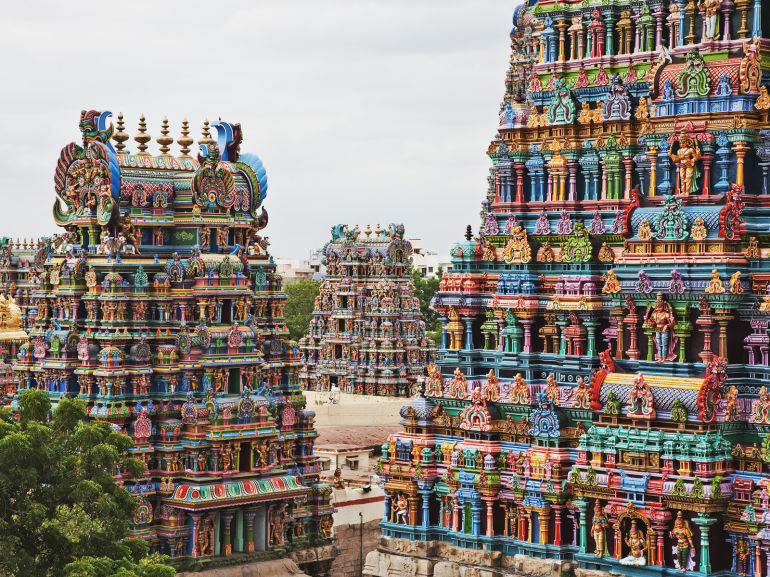 Tamil
Tamil is offered from Columbia University.
Tamil levels alternate by year. Please see the Schedule page for this year's offering.
For more information please contact Prof. Jay Ramesh.
Course Listings
Elementary Tamil
This course introduces students to Tamil, the official language of the Indian state of Tamil Nadu as well as an official language of Sri Lanka and Singapore. In addition to being spoken by almost 80 million people worldwide, Tamil also has an impressive classical past, having served as a language of religious, intellectual, and literary life in South India for nearly two millennia. Assuming no prior experience with the language, this introductory sequence provides students with the grammar, language skills, and cultural context necessary for achieving their individual Tamil language goals, whether they be conducting fieldwork or scholarly research, chatting with relatives back home, or simply waxing poetic over an artful dosai. In order to cultivate students' reading, writing, speaking, and listening comprehension skills, this course draws upon a wide variety of teaching materials, including the core textbook, oral drills, audio recordings, short films, music videos, memes, and more. No P/D/F or R credit is allowed for this class.
Intermediate Tamil will further enhance language proficiency (the basic skills of listening, speaking, reading and writing), adding linguistic and cultural nuances to the communication ability.
Students will become acquainted with the literary and cultural milieu of Tamil country.
For class times and locations, please see the Schedule page.